Marketing websites usually have testimonials from users using their product. Analogously, we want to create testimonials of team members spreading their wings and representing the OpenBB brand. 🦋
This blogpost will go over what Web Summit meant for each team member, their favourite moment, what they were grateful for, what got them most surprised or even lessons learned.
Diogo - Software Engineer
Having a booth at Web Summit is a learning experience. You think you are fully prepared with all product questions covered. However, the interesting thing of real-time/in-person contact is that unexpected questions come up. My favourite reaction was when after about 5 minutes explaining OpenBB, someone asked me: "Ok, got it! But tell me, why are you [OpenBB] doing this?". Looking back, the short and thoughtful answer would be that OpenBB wants to disrupt an industry so that, as much as possible, it provides equal opportunities to all its participants. This goes to show that it is so or more relevant to know why you are doing something, than to know what that thing does.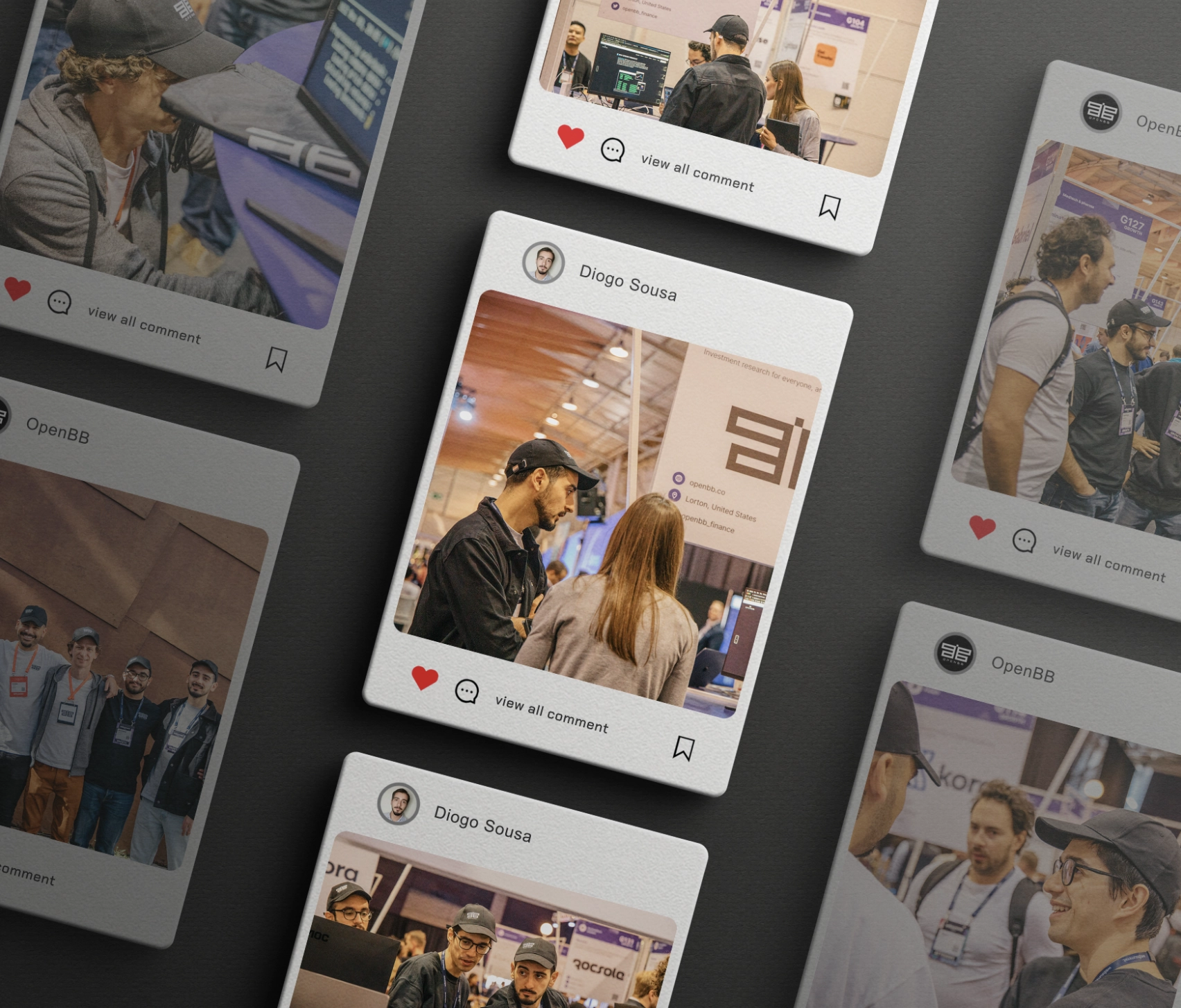 Rita - UI/UX Designer
The first time I stepped on WebSummit was in 2018 as a volunteer. 4 years later, I'm back but this time representing OpenBB — and I couldn't be more grateful for the vote of confidence in representing our company.
In these 3 days I took a break from the computer and my beloved Figma. I had the opportunity to spend quality time with the team and also meet people from all parts of the world. There was a time during the booth day when I had to represent OpenBB by my own. I'm not going to lie, I felt anxious: "Will I be able to answer the questions they have for me? Will I be able to explain everything correctly? Finally I thought: "Let's do this!" And everything went super well — Everyone was there with the same mindset and energy. It was amazing!
I couldn't be more thankful for those days — OpenBB motivates and challenges me, allowing me to grow everyday! It's incredible to see how far we've come in just one year and experience our growth so closely. This is just the beginning! 🚀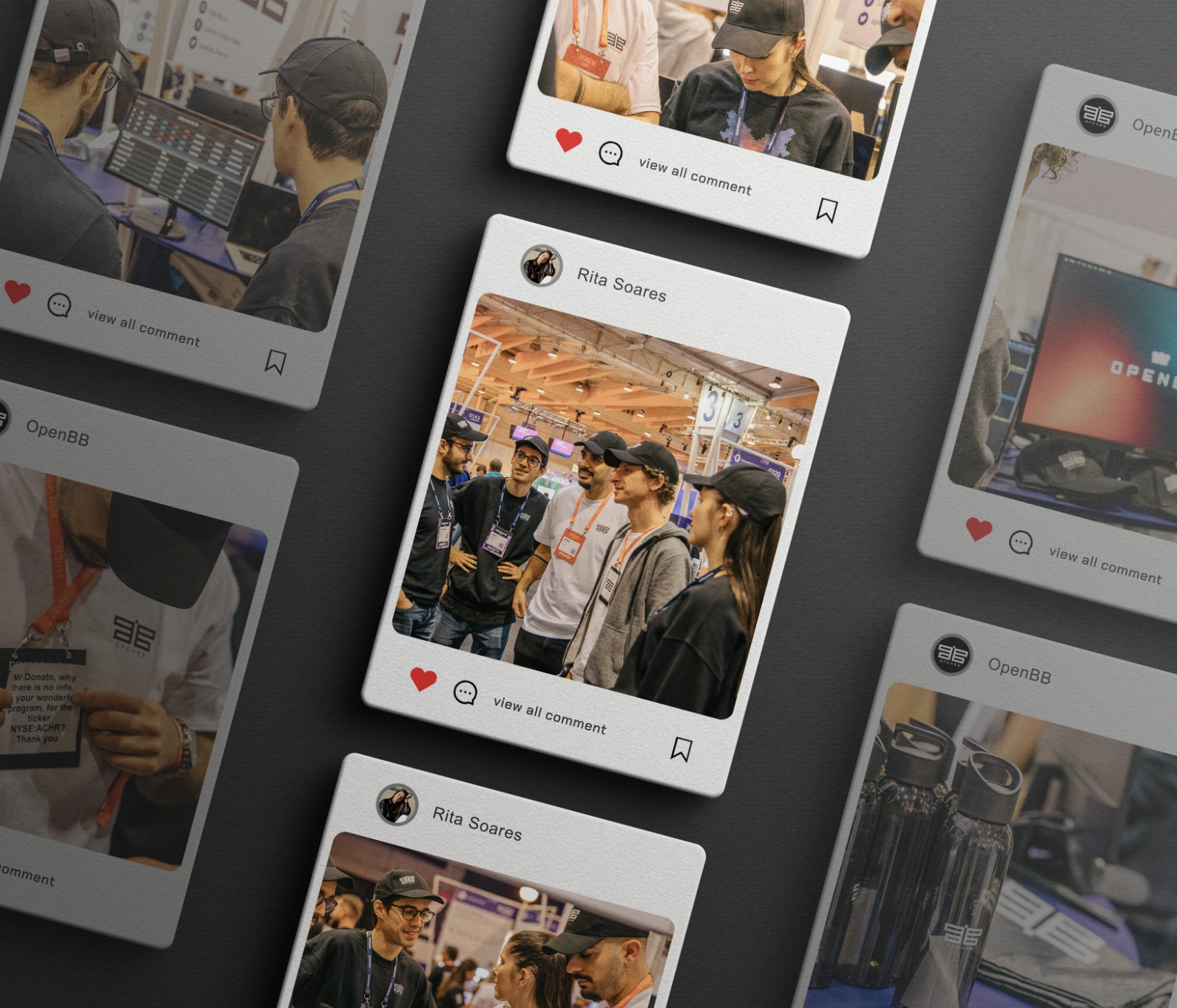 Donato - Software Engineer
Spent all my energy on this message, so here is what I shared with the team: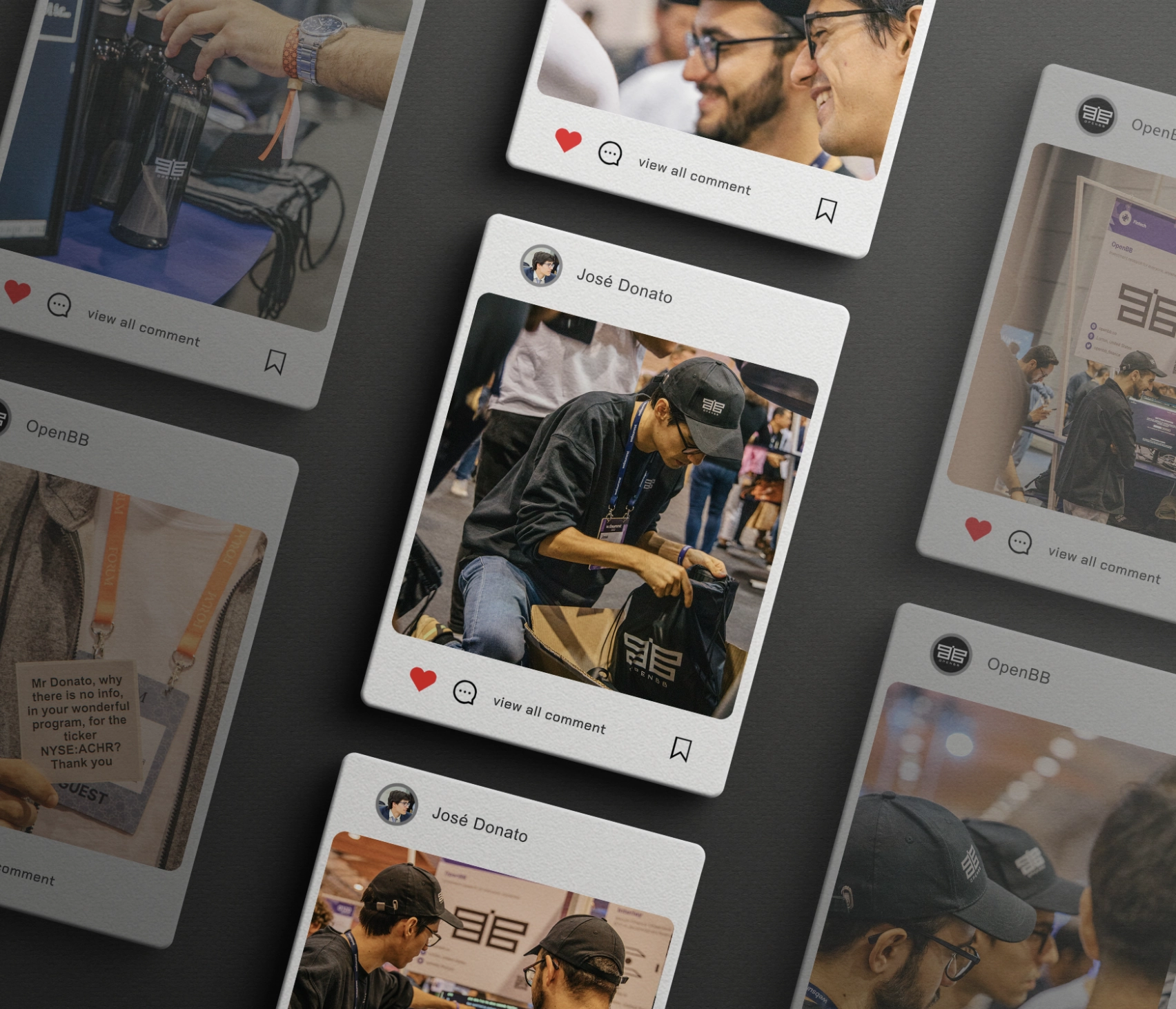 Theodore - Engineering Director
Reliving the early stage startup experience at the age of 40 is a great way to feel young again.
By the time we decided to go to the Web Summit, Lisbon hotels were fully booked. So we ended up cramming the four of us into a tiny apartment in Benfica, where we slept on pull-out couches pretending to be Portuguese sardines. We've spent nights together rehearsing Didier's speech under the glare of smartphone torches and polishing the demos for our booth presentation.
It was such a great experience in itself and it was amplified at the event where we met fantastic people from all over the world who came to our 1 square meter booth to meet us. A lot of them knew who we are and shared our mission to level the playing field in the world of investment research by providing the highest quality open source tools to everyone anywhere.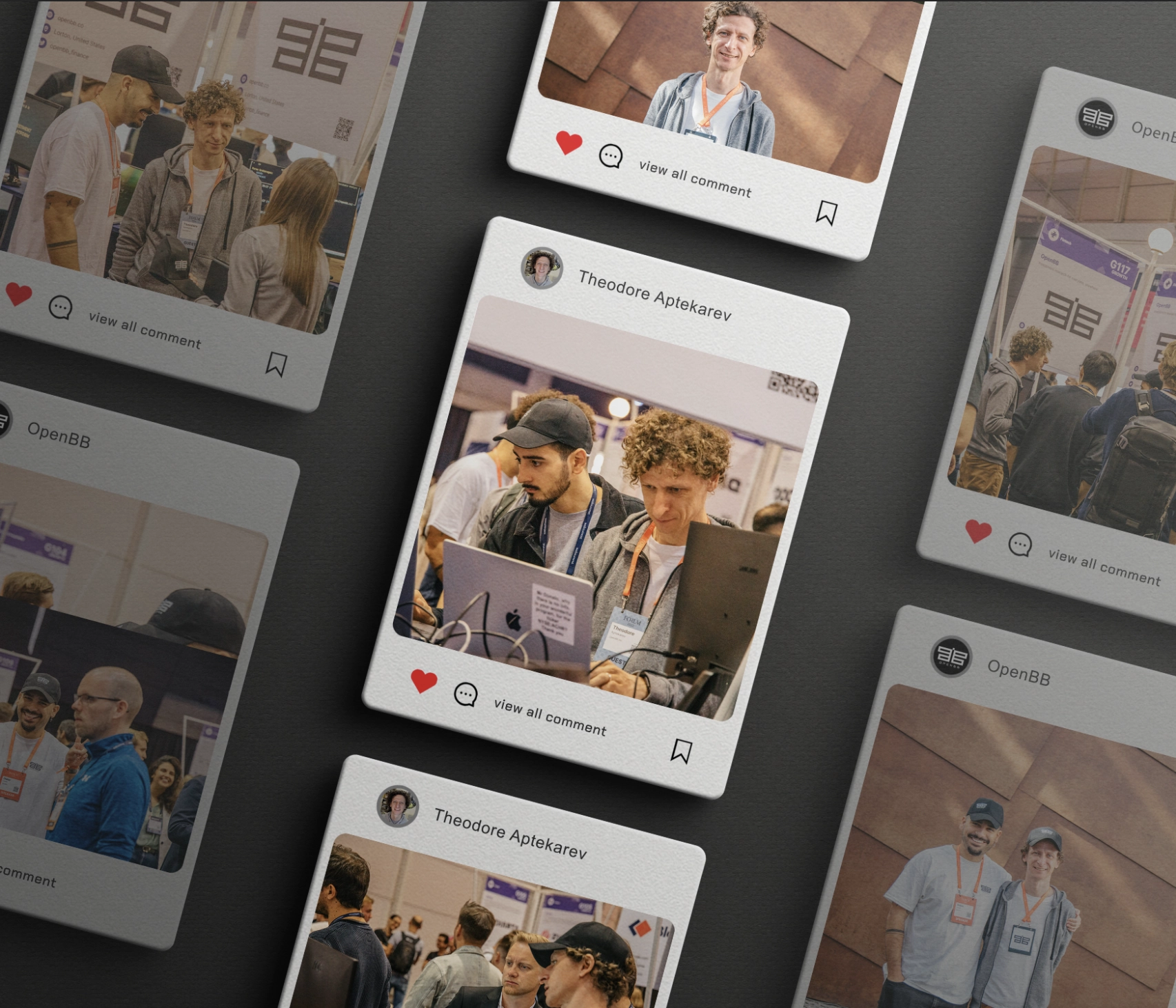 Henrique - Software Engineer
Having the opportunity to spend time in person with the team is always a great one, since we're based all over the world. The energy within us is incredible - photos show that!
Attending the Web Summit was a lesson, from sharing ideas on our products to selling our vision, something not very usual for an engineer, but that came very naturally!
Probably my aha moment there was when talking with a community member, realizing that the person was a superuser! Was using a lot of the terminal functionalities on a daily basis and even non announced features like the OpenBB SDK. Cared enough to share some concerns and possible improvements for the terminal!
This was one case that perfectly shows the power of our community within the Open Source world!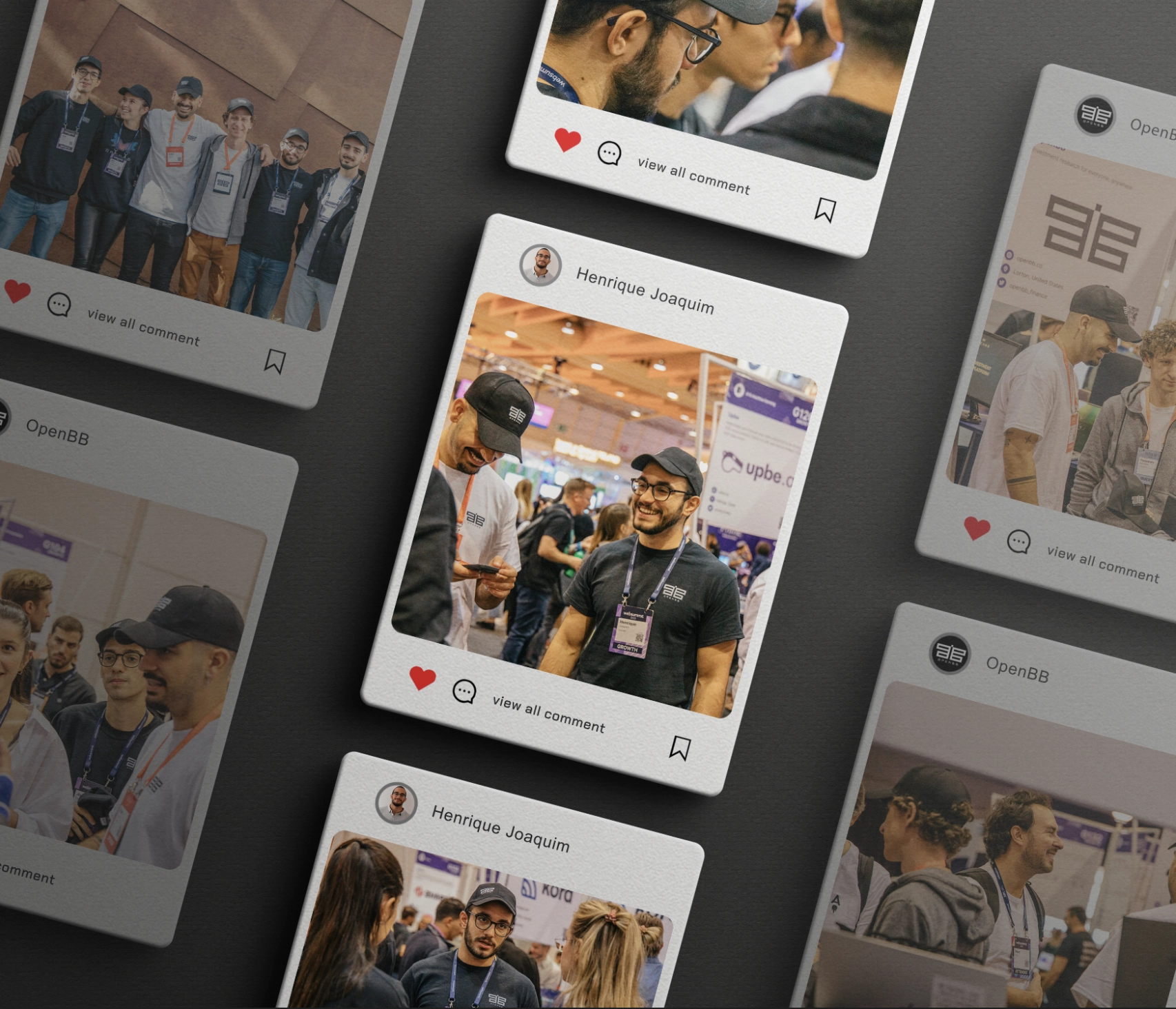 Didier - Founder & CEO
Initially I wasn't meant to attend Web Summit. But oh boy, am so happy I did. During the time I was by our booth, we had non-stop traction. We were visited by investors, finance experts, developers, community members, other companies looking for partnerships, and even by someone that was sent by his brother to take a picture with us. The love was non-stop and I cannot thank our team enough for making this the best conference I've attended so far.
The day after, this was part of the message I shared with the team, and now with you:
"(…) We are OpenBB not because of the terminal, but because of ourselves as a team and our culture. I am proud of all of you, and thank you for making my work so enjoyable every single day 🦋"